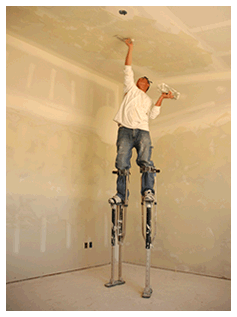 Muddy Boys, Inc. is a family owned and operated business that has been performing quality work for over 20 years. The Taylor brothers have been doing drywall as long as they can remember. Working for their father, Ray Taylor Sr., they learned the art of construction and drywall. In 1992 sons Ray and Woody opened their own construction company called Muddy Boys Drywall. In the early years, the Taylor brothers performed most of the drywall work themselves. As time passed the company grew and Muddy Boys became an award winning residential drywall contractor. Through dedication, ingenuity and the addition of three more Taylor brothers, Muddy Boys has since grown into a reputable drywall contractor in the commercial construction industry as well. With over 100 employees including site workers and office staff, Muddy Boys, Inc. has flourished into one of the largest drywall contractors in the state of Utah.
Today, Muddy Boys performs work for many name brand companies, national chains, and has successfully completed many multimillion dollar contracts and LEED projects. Constantly striving to perfect skills and expand efforts to be at the forefront of the construction industry, Muddy Boys has recently and successfully ventured into specialty finishes for sound studios, theaters, and other high end applications.
Muddy Boys still maintains a prosperous residential department placing focus on the clients' needs. From minor patches to custom homes, you can be sure that no matter the size, the job will be performed with the utmost quality and professionalism.
Muddy Boys, Inc. takes great pride in its accomplishments and anticipates many more exciting and prosperous years to come.